Al Haj Moulvi Rayazuddin Ahmed (T.I), a direct descendant of Hazrat Sheikh Saleem Uddin Chishty, was born in 1906 in the city of Taj Mahal, the city of intellectuals and poets. His early upbringing through parents and education instilled in him love for education inspite of being enslaved in government service.
The Jinnah Polytechnic Institute is one of the proud projects of Anjuman-e-Islamia Trust Pakistan, a private social organization was formed by late Alhaj Rayazuddin Ahmed Akbarabadi as its main driving spirit.
This organization has the distinction of establishing about 17 Educational Institutions in Karachi since partition including the Jinnah College and Jinnah University for Woman Nazimabad.
In that era of conventional thoughts and traditional values he envisaged that female education was of paramount importance. His revolutionary thoughts clashed with the norms of his day but his commitment and dedication to women literacy did not subside. He was the founder of Anjuman-e-Islamia Trust which heralded the inception of many educational institutions. He was, in a way, pioneer of Muslims female education in this area.
Quaid-e-Azam was the person who inspired him. Moulvi Sahib believed in the dynamic leadership of Quaid-e-Azam and was very pro-active in the freedom movement under the banner of Muslim League. Seeing his dedication and love for education, Quaid-e-Azam graciously allowed Moulvi Sahib to use his name "Jinnah" for a college, he intended to establish at Agra.

After partition, he settled in Karachi and continued to work for his revolutionary and innovative ideas. Lack of finances did not deter him to move away from his pursuit of spreading education. With the meager amount that was donated by the Muslims of Agra and no other financial support, he established the first Girls School at Pakistan Chowk and later shifted to Nazimabad.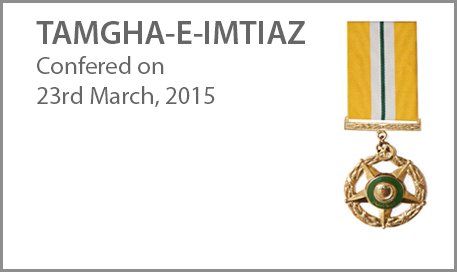 In recognition of the meritorious work in the field of education especially for women folk, the President of Pakistan has conferred upon Tamgha-e-Imtiaz.